Sponsors - Sharing The Sport

Krieghoff International - Competition shotguns by Krieghoff enjoy an outstanding reputation among the world's leading shooters. The legendary K-80 offers unmatched versatility.

Thompson
/
Center
Arms - America's Master Gunmaker offers the finest selection of American Made single shot blackpowder firearms and accessories

When it comes to hunting optics – Nikon is your ultimate choice. And when it comes to Nikon Hunting Optics, you've arrived at the right place. Enjoy the experience and good hunting.
Talley Manufacturing, Inc. - Quality Scope Rings & Mounts.
Rinehart Targets welcomes you. See why we are The Best Archery Target In The World. Our 18-1 target is guaranteed for a full year,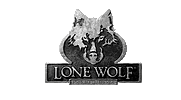 Lone Wolf Tree Stands the finest tree stands on the market
BOGgear maker of the
BOG
-
POD
® - The sticks with the red grips!™
BOG
-
PODs
feature height markers on the legs for quick, accurate adjustments, red cushioned